The miniaturized sensors developed by SP3H (FluidBox) use Near Infrared technology and make it possible to map the molecular composition of fuels in a few seconds. This information is obtained by digitizing the signal coming from the hundreds of molecules that make up the fuel, therefore making it possible to obtain the equivalent of its genetic fingerprint.
As the fuel flows through the sensor, a light source (InfraRed) is used to scan the product at several hundred frequencies (wavelengths). The molecules contained in the fuel interact with the light by absorbing part of the energy at their own frequencies. This signal is transformed into a near infrared (NIR) spectrum which constitutes the DNA fingerprint of the fuel.
The data contained in the NIR spectrum is extracted and transformed into information by applying proprietary algorithms called Hydrocarbon Profilers™ (or HCP™). This data makes it possible to provide the computer in charge of the engine management with precise information on the molecular composition of the fuel, in order to reduce pollutant and CO2 emissions. This approach is also used to certify in real time the content and type of renewable biofuels or synthetic fuels present in the tank.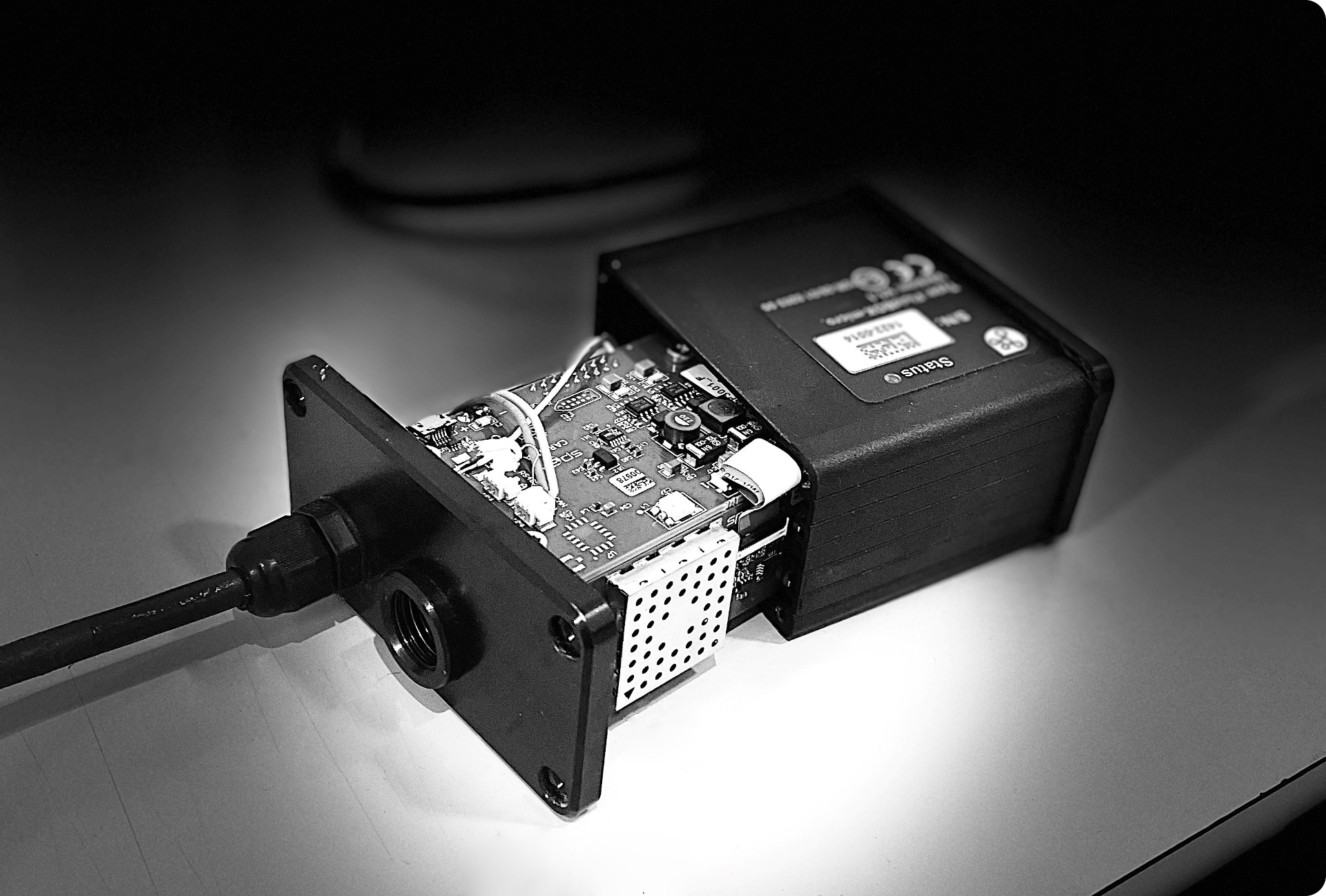 PROMISES
The FluidBox technology makes it possible to certify the origin of fuels on board vehicles in real time, guaranteeing drastic reductions in pollutant and CO2 emissions with renewable and synthetic fuels. Engine co-optimization is made possible with the intelligent SP3H sensor, offering additional savings in terms of fuel consumption, CO2 and 30% pollutant emissions on a Tank to Wheel basis.
AWARDS & RECOGNITIONS
« Label « Tech For Good » and « impact company » of BPI, France Digital (2021-22-23)
Label France Relance 2030 (automotive sector) (2021) – government funded
Winner Committed Company for Ecological Transition: EETE (2021) / Ademe ( Public organism)
Label of the Tech for Future contest , category industry of the future (2020) / La Tribune
Winner SME instrument phase 2 EIC / including Climate Change label ( goal 13) SDG United Nation (2019)
Best Automotive Technology Innovation Award (2015) (Europe) – Frost & Sullivan
First runner-up e in the Global Challenge: Clean tech open final (USA / World) (2012)
Clean Tech Winner (EN) (2012)
Engineer of the Year/Sustainable Development Award (New Factory) (2011)
PACA (SCS Cluster) ICT and Sustainability Jury Special Prize (2010) »